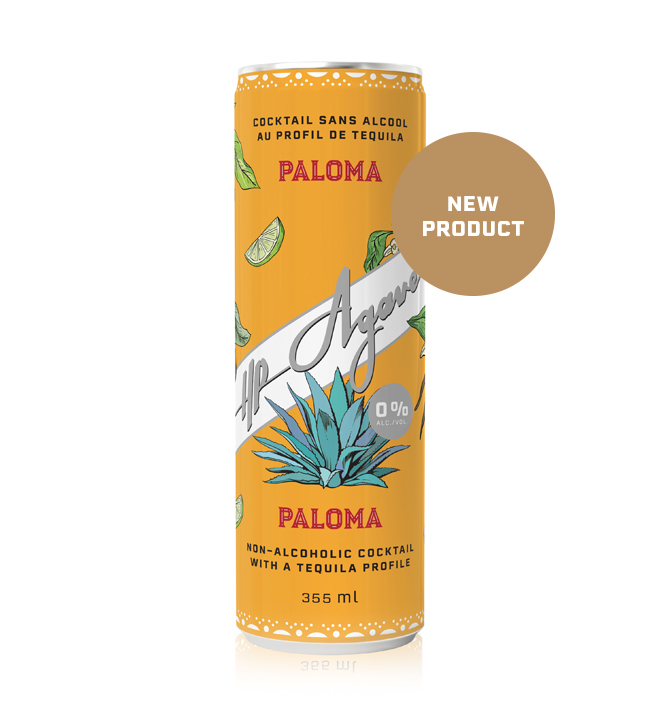 HP Agave Paloma Tequila Ready to Drink Mocktail
A ready-to-drink, non-alcoholic Paloma, that offers a delicious balanced blend, using carefully selected premium ingredients.
The perfect cocktail/mocktail for all occasions : party, parks, beach, pool, BBQ, camping, etc…Cheers!
Low Calories, No OGM, No Aspartame, Gluten Free, Natural Cane sugar, Vegan Friendly
Visual aspect: Pink grapefruit
Taste: In the spirit of a classic Paloma, with delicious notes of pink grapefruit and the flavor characteristic of natural agave, slightly sweetened. The addition of sparkling water gives it a unique and refreshing texture
Storage: Store in a dry place at a constant temperature and consume it well chilled, refrigerate before opening
Les Cocktails prêts à boire Gin & Tonic HP Juniper sont une balance parfaite entre aromates botaniques naturels et soda tonique à base de quinine de première qualité créant ainsi des Gin & Tonic sans Alcools Classique et Floral à s'y méprendre !
355ML