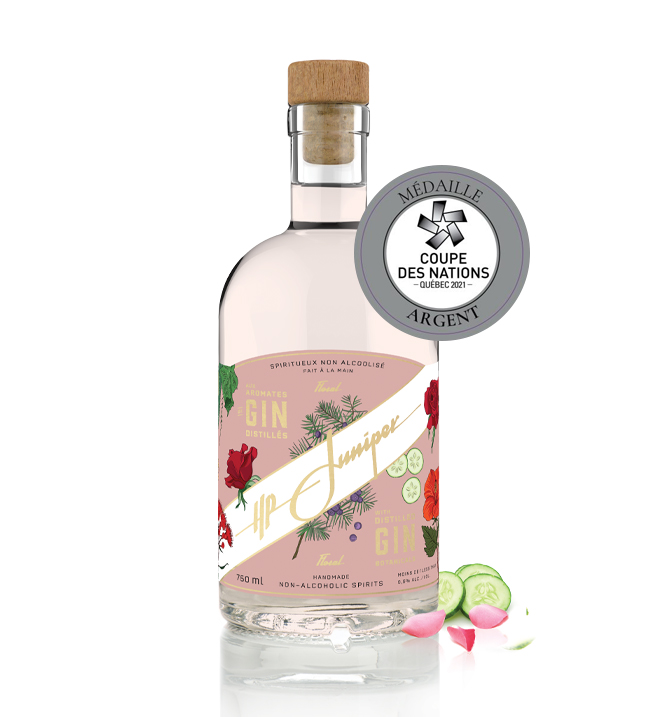 Production method: Each batch is handcrafted in a traditional copper still to produce a classic London dry gin with all the familiar botanical ingredients but none of the alcohol.
Natural ingredients: Juniper berry, rose, hibiscus, eucalyptus, violet, elderberry flower, cucumber, organic rosemary
Tasting notes:
Nose: Fruity with notes of rose, violet and cucumber
Palate and finish: Silky with a sweet bitterness and a hint of lemongrass
Crafter's notes: Try 2oz of HP JUNIPER FLORAL on the rock with 4oz of a quality tonic dressed with fresh cucumber slices.
Discover some recipes to enjoy your HP Juniper here.
Preservation: To drink within three months of opening. Store in the dark at a constant temperature
750ML