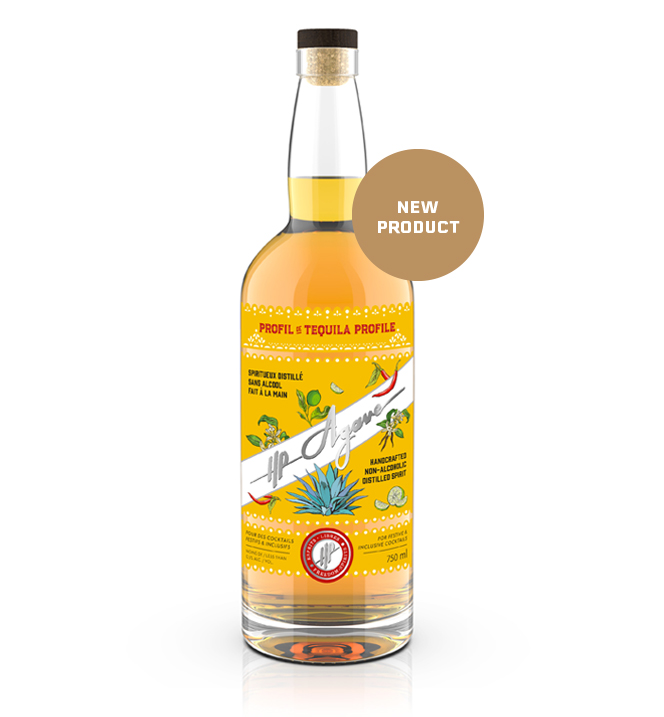 HP Agave Non-Alcoholic Tequila
Using ingredients from Tequila Anejo, including imported agave from Mexico, distilled without alcohol in a copper still using traditional methods.
This non-alcoholic distilled spirit is carefully crafted to provide an alternative for people who want to enjoy the characteristic aroma and flavour of woody tequila without the effect of alcohol.
It is recommended to use it as an ingredient in non-alcoholic cocktail/mocktails typically made with tequila and mezcal.
Very Low Calories, No OGM, No Aspartame, Gluten Free, Vegan Friendly
% Alcohol: less than 0,5% alc./vol.
Visual aspect: Golden honey spirits
Nose: Full-bodied and smoky complexity
Taste: Evoking smoky tequilas with earthy and vegetal notes, culminating in a pleasant bitterness on the finish.
Storage: Store in a dry place, protected from light, at a constant temperature, and consume within three months after opening the bottle
Discover amazing recipes to enhance your HP Agave here.